Wasted Time never comes back for anyone and is the most precious asset you can ever have so always utilize your time to the full of its potential. Never waste time on people who do not value you the same way you value them so spend it on the correct people and things in your life. Nothing good can come up with us worrying about things that are in past, it will only destroy our present. Let's dive into Top 100 Don't Waste Your Time Quotes for saving your precious time and understanding its importance at the present moment.
Top Don't Waste Your Time Quotes
1. We only get one life. Wasting someone's time is the subtlest form of murder. ~ Lindy West
2. I'm here to change the world, and if I am not, I am probably wasting my time. ~ Utah Phillips.
3. What I am looking for is a masterpiece. I don't want to waste my time. I am tired of experiments. ~ Natalia Makarova.
4. Your time is way too valuable to be wasted on people that can't accept who you are. ~ Turcois Ominek.
5. Stop wasting time with trivial matters that don't add value to your life or push you one step closer to your goals. ~ Edith Henderson
6. What will happen will happen and I won't waste my time worrying. ~ Christopher Paolini
7. Never waste your time it is too precious. There are never any guarantees we will have tomorrow. ~ Catherine Pulsifer
8. Minutes may seem as worthless as pennies until you add them up. Neither should be wasted. ~ Richelle E.Goodrich
9. Are you taking your life for granted? Are you allowing your days to be consumed with boredom and frustration? Time is your most precious gift, not to dwindle in idleness or negativity. ~ Les Brown
10. Your time is limited, so don't waste it living someone else's life ~ Steve Job
11. Telling some people not to waste time is a waste of time.~ Mokokoma Mokhonoana
12. Time is one of your most valuable commodities and how you spend it determines what your life will be. You can either waste it, invest it or give it away. ~ David Khalil
13. Time = life; therefore, waste your time and waste your life, or master your time and master your life ~ Alan Lakein
14. When you waste one hour of your time, you have wasted your life." ~ Sunday Adelaja
15. Anyone who takes your time is a thief. Protect your time, it's what makes up your life.~ J.R. Rim
16. One thing is for sure, procrastinators waste the most precious asset a human can have: time. ~ K.Collins
17. The key question to keep asking is, Are you spending your time on the right things? Because time is all you have. ~ Randy Pausch.
18. If you misuse your youth, you get misery when you are old. ~ Amit Kalantri
19. Time you enjoy wasting, is not wasted time.~ John Lennon
20. I cannot understand and realize that many people have time to waste their time. ~Ehsan Sehgal
21. Don't waste your time with explanations, people only hear what they want to hear. ~ Paulo Coelho
22. I'm not gonna waste your time, so I wouldn't expect you to waste my time. ~ Terrell Owens
23. Don't waste your time on anger, regrets, worries, and grudges. Life is too short to be unhappy.~ Roy T. Bennett
24. If you want life to roll by without accomplishing anything you want, simply keep throwing your time away. You will never get it back. ~ Byron Pulsifer
25. Don't let the noise of others' opinions drown out your inner voice. ~ Steve Jobs
Meaningful Don't Let Him Waste Your Time Quotes
26. Time is what we want most, but what we use worst. ~ William Penn
27. Stop wasting your time looking for the key to happiness… the door is open and unlocked… just walk through it. ~ Steve Maraboli
28. Don't waste my time – I'm not stupid, and I'm not gullible. ~ Laura Schlessinger
29. I don't waste time being soft. I'm not cold, but I don't like being, wasting my time with life's too short. ~ Anthony Hopkins
30. Wasted time means wasted lives. ~ Robert R. Shannon
31. Waste no more time arguing what a good man should be. Be one. ~ Marcus Aurelius
32. Time is life. Anyone who wastes my time is killing me. Please don't. ~ Phyllis Chesler
33. The best thing you can give me is your time. The easiest way to get me angry is to waste my time. ~ Lorene Seafaris
34. You learn something out of everything, and you come to realize more than ever that we're all here for a certain space of time, and, and then it's going to be over, and you better make this count. ~ Nancy Reagan
35. Don't waste your time looking back, you're not going that way ~ Ragnar Lodbrok
36. Realize deeply that the present moment is all you ever have. ~ Eckhart Tolle
37. It's better to waste money than it is to waste time. You can always get more money. ~ Hal Sparks
38. Do not waste one moment in regret, for to think feelingly of the mistakes of the past is to re-infect yourself. ~ Neville Goddard
39. When one pays a visit it is to waste other people's time, not one's own. ~ Oscar Wilde
40. Half the time men think they are talking business, they are wasting time. ~ E. W. Howe
41. Sometimes we waste too much time thinking about someone who doesn't even think about us for a second. ~ Wiz Khalifa
42. Someone wasting your time is far worse than someone wasting your money. ~ Mitch Thrower
43. Short as life is, we make it still shorter by the careless waste of time. ~ Victor Hugo
44. Don't waste your time with people who will ultimately destroy you, but concentrate instead on those who will appreciate your responsibility to them, and, likewise, feel responsible to you. ~ Anton Szandor LaVey
45. You can't waste time in your life trying to hide the truth. ~ Rory O'Malley
46. Don't waste your time striving for perfection; instead, strive for excellence – doing your best.~  Laurence Olivie
47. What fools call wasting time is most often the best investment. ~ Nassim Nicholas Taleb
48. Time is free, but it's priceless. You can't own it, but you can use it. You can't keep it, but you can spend it. Once you've lost it you can never get it back. ~ Harvey Mackay
49. Moving on will show you a lot about who you are, what you truly want, and what you have no desire to waste your time on. ~Azril Mae Monterrosa
50. Don't wait for extraordinary opportunities. Seize common occasions and make them great. Weak men wait for opportunities; strong men make them. ~ Orison Swett Marden
Inspirational Don't Let Anyone Waste Your Time Quotes
51. Enjoy the little things in life, for one day you may look back and realize they were the big things.~ Robert Brault
52. Don't be trapped by dogma — which is living with the results of other people's thinking. ~ Steve Jobs
53. Do not waste one moment in regret, for to think feelingly of the mistakes of the past is to re-infect yourself. ~ Neville Goddard
54. I feel like I'm wasting time if I repeat myself. ~ Heath Ledger
55. I have no patience for wasting time. ~ William Clay Ford, Jr.
56. When you arise in the morning think of what a privilege it is to be alive, to think, to enjoy, to love. ~ Marcus Aurelius
57. If time is of all things the most precious, wasting time must be the greatest prodigality. ~ Benjamin Franklin
58. Time is the coin of your life. It is the only coin you have, and only you can determine how it will be spent. Be careful lest you let other people spend it for you. ~ Carl Sandburg
59. Don't waste your time, it is too short, Valuable, and irreplaceable. ~ Mike Murdock
60. Don't waste your time chasing butterflies. Mend your garden, and the butterflies will come. ~ Mario Quintana
61. We waste time looking for the perfect lover, instead of creating the perfect love. ~ Tom Robbins
62. There's no reason to waste time trying to prove who you are to people that don't even know who they are. ~ Pastor YPJ
63. The men I write about can be intense, quiet, outspoken and outrageous, deadly or fun… but I would never waste time on a hero who wasn't honorable, who didn't protect those who couldn't protect themselves, who didn't value children and pets, who wasn't independent and unselfish. ~ Lori Foster
64. If I don't see the reason for someone being my friend, chances are, we are just floating and I need a ship to set sail. ~ Michael Bessy Johnson
65. If someone is not your type, don't waste their time or yours by flirting with them. ~ Germany Kent
66. If I'm half as good as everybody said I am, I'm far too good to be wasting time with ordinary people. But I seem to be spending my life with ordinary people, who are the best in the world. ~ Stan Lee
67. Anyone who takes your time is a thief. Protect your time, it's what makes up your life. ~ J.R. Rim
68. Women can be made to feel like that makes them seem 'too demanding,' but it's better than wasting time on someone who isn't planning any future with you. ~ Mathew Hussey
69. Don't waste your time searching and wishing. Grow and be ready…and you'll see God will give you a love story far better than you could ever dream of. ~ Gordon B.Hinckley
70. Don't waste your love on somebody, who doesn't value it. ~ William Shakespeare
71. My life hasn't been perfect, yet I've never wasted my time envying anyone else. If something wasn't the best it could be – I made it better. ~ Aleatha Romig
72. No excuses and no sob stories. Life is full of excuses if you're looking. I have no time to gripe over misfortune. I don't waste time looking back. ~ Junior Seau
73. Not feeling accepted can be a symptom of not accepting yourself. Don't seek the attention of others. Find your approval.~  Jerry Corsten
74. I'm very direct, I don't believe in wasting time, in wasting words. ~ Deborah Meaden
75. I'm fortunate enough to have learned not to waste time getting frustrated with my kids, co-workers, or friends and family for not doing everything I wish they would. If someone doesn't respond to me the way I want them to, I understand that it doesn't have anything to do with me. ~  Chandra Wilson
Thanks for Wasting My Time Quotes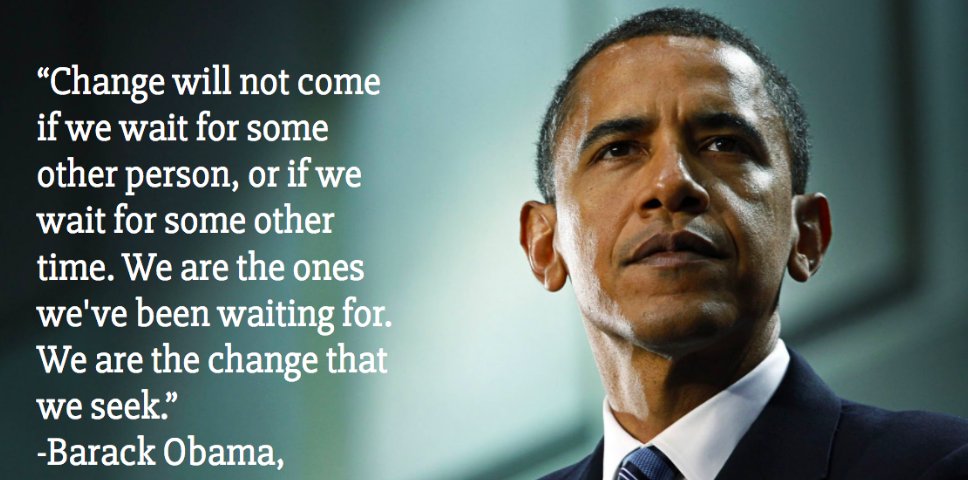 76. Change will not come if we wait for some other person or some other time. We are the ones we've been waiting for. We are the change that we seek. ~ Barrack Obama
77. It's hard to get along with people. As much as you try to like them and accept them as individuals, it becomes difficult because they keep getting out of line and wasting your time. ~ Henry Rollins
78. Never let anyone belittle your efforts to better yourself. Let them stand back or stand aside, but you move forward no matter who tries to stop you. ~ Toni Sorenson
79. We need to create a new revolution, and to do that, don't waste your life: stop pleasing people, and become who you always wanted to be. ~ Paolo Coelho
80. You know, you only get to live life once, so two things yield. One is that there's no point in crying over spilled milk, but secondly, you hate wasting time, energy, and whatever talent you've got. ~ David Miliband
81. When someone is delusional, there is no point in wasting time responding to their delusions. ~ Kourtney Kardashian
82. I'm not running around as a continual ray of sunshine. It's just I don't believe in wasting time feeling sorry for myself. Get over it.  ~ Aimee Mullins
83. I never think about the past. Why waste time thinking about something I cannot change. ~ Asha Bhosle
84. People say never give up but sometimes giving up is the best option because you realize you're wasting your time. ~ Kemmy Nola
85. Waking up this morning, I smile, Twenty-four brand new hours are before me. I vow to live fully in each moment and to look at all beings with eyes of compassion. ~ Thich Nhat Hanh
86. There is no waste of time in life like that of making explanations. ~ Benjamin Disraeli
87. Don't waste your time being what someone wants you to become, to feed their list of rules, boundaries, and insecurities. Find your tribe. They will allow you to be you, while you dance in the rain.~ Shannon L. Alder
88. Any time you have an opportunity to make a difference in this world and you don't, then you are wasting your time on Earth. ~ Roberto Clemente
89. Whether it's the best of times or the worst of times, it's the only time we've got. ~ Art Buchwald
90. Don't keep your schedule – that will eat up too much of your time keeping your schedule. And when you are tired, stop. Because if you are too tired, you become not productive, and you are wasting time. ~ Christine Quinn
91. The main thing I've learned is that we all have to learn to work with – and appreciate – the rain we've been given, and not waste time wishing things were easier. ~ Laini Taylor
92. Regret for wasted time is more wasted time. ~  Mason Cooley
93. Anyone who loves in the expectation of being loved in return is wasting their time. ~ Hussein Nishah
94. Though no one can go back and make a brand new start, anyone can start from now and make a brand new ending. ~ Carl Bard
95. The less one has to do, the less time one finds to do it in. ~ Lord Chesterfield
96. Don't spend your precious time asking "Why isn't the world a better place?" It will only be time wasted. The question to ask is "How can I make it better?" To that, there is an answer. ~ Leo Buscaglia
97. No point in wasting time with false vanity when you possess the real thing. ~ Alan Bradley
98. I don't like going where I've already been. Life is a myriad of territories to discover. I don't want to waste time with what I already know. ~ Jeanne Moreau
99. Wasted time means wasted lives. ~ Robert R. Shannon
100. Once you learn how to accept the truth no matter how painful or heartbreaking it is you'll stop wasting time on the wrong people. ~ Sonya Parker